A Clock of Stars: The Shadow Moth by Francesca Gibbons and illustrated by Chris Riddell - a digital pack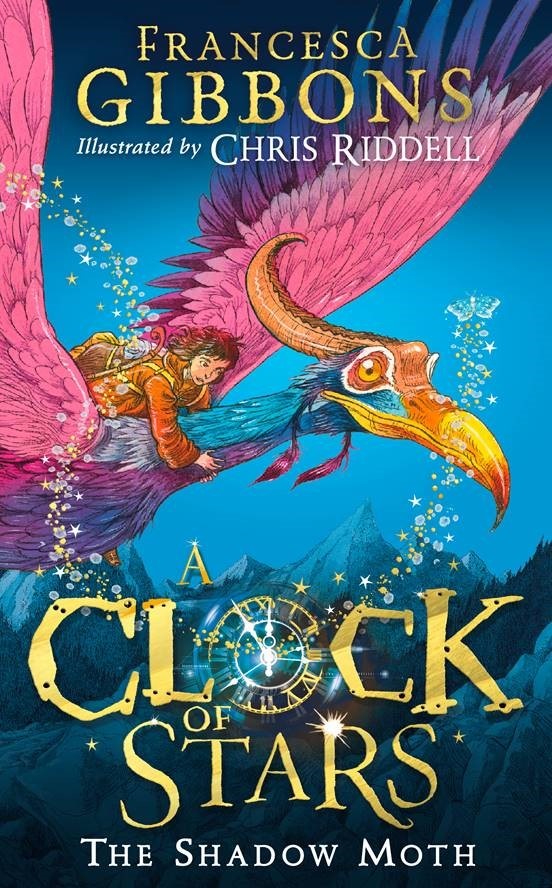 It's time to enter a magical new world.
Imogen should be nice to her little sister Marie. She should be nice to her mum's boyfriend too. And she certainly shouldn't follow a strange silver moth through a door in a tree. But then… who does what they're told? Followed by Marie, Imogen finds herself falling into a magical kingdom where the two sisters are swept up in a thrilling race against time. Moving fast to escape the monsters that come out after dark, and longing to return home, they find help from the spoiled prince of the kingdom, a dancing bear, a very grumpy hunter – and even the stars above them…
Featuring all the magic of Narnia and the humour of Mary Poppins, this is the first book in a landmark trilogy from HarperCollins Children's Books.
Download the digital pack that includes a jacket image, Twitter cards and a lovely letter from the author. You can also find out much more here.
You can share images on social media by tagging HarperCollinsCh and readingagency, using #AClockofStars and #FollowTheMoth.
Download this resource